Okay... ever since I put out a notice looking for shops to feature, I've been waiting to show you this amazing shop - Animal Fancy, by Donna. She has the most unique art prints and notecards of "weird and wonderful vintage animals". All of the prints are her original photo manipulations - sometimes creepy, sometimes cute, but always fun!
This post is going to have tons of pictures, so get ready! Click on each picture to be taken to the listing in Animal Fancy.

Ready? Click "Read more" below to see what I'm talking about in this wonderful shop!
1. Tell me a little about yourself! What are your hobbies, etc?
Well, I'm definitely an animal lover! Aside from digital art, I enjoy reading, needlework, crochet, and am a rather serious billiard player. I'm also drawn (like a magnet) to the strange and unique people, places, and things in the world.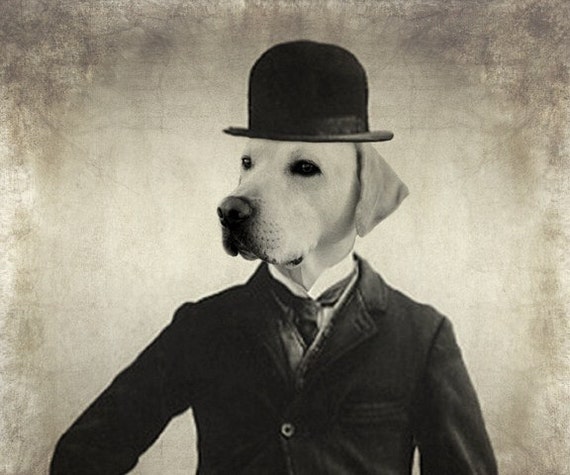 2. Tell me about your Etsy shop. How did you get started in your craft and what made you decide to sell on Etsy? Do you sell anywhere else?
My Animal Fancy shop on Etsy is the result of many months of thinking far outside the box after I lost my corporate job to a mass lay off. Having also lost my dog, it was a time abundant with a great sense of despair, as I was unable to afford another pet. Once I started creating my digital anthropomorphs, life became hopeful again and now I enjoy a successful shop and wonderful conversation with animal lovers all over the world. Who would have thought?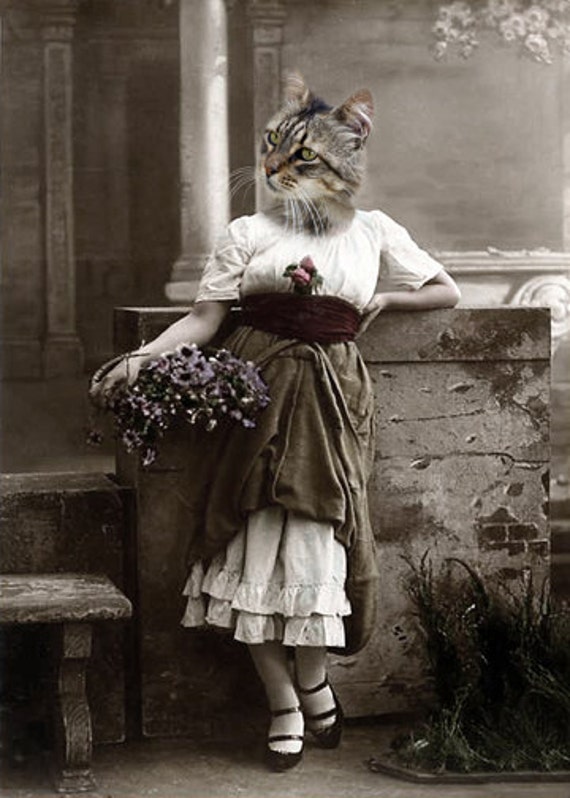 This one reminds me of my cat, Pye! What do you think?
I also sell my work at various boutiques in the US, a couple of art galleries, and am currently working towards helping animal rescues with my work.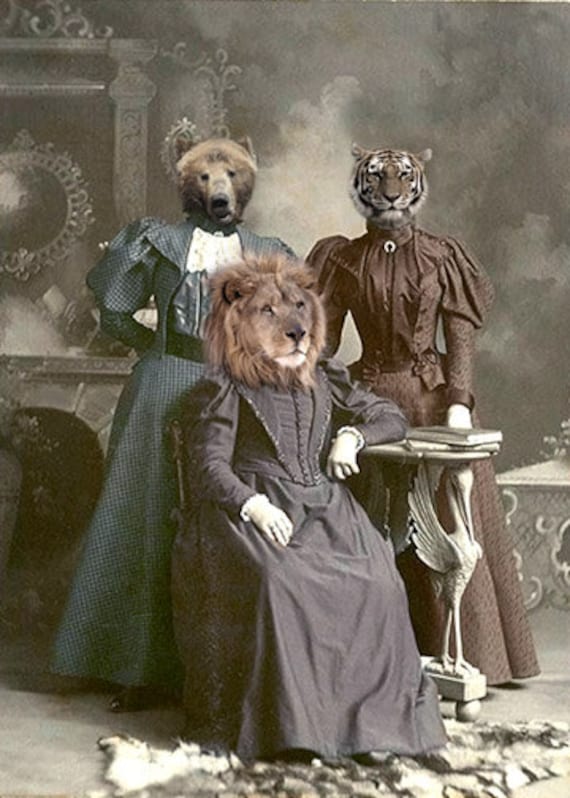 A crazy thing happened in 2012 when the Rochester Museum of Fine Arts in New Hampshire recruited my "Ramsey" print to be part of the museum's permanent collection. So my shop has definitely grown tentacles, and I hope to have a book on the shelves at some point in the future.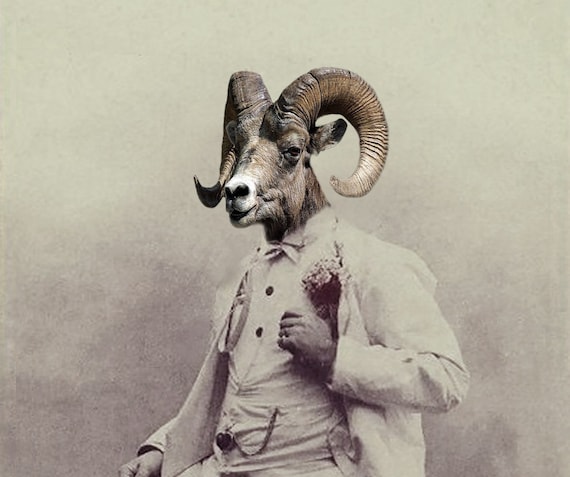 3. What is your favorite thing to create? Where do you get your inspiration? Do you have a favorite listing in your shop?
I literally have fallen in love with all of my "little darlings" as I call them. My inspiration comes from a deep love for animals of every kind. I love creating all of them, but only when the image "speaks" to me do I actually list them. Once they're named and have a role in the inner "Fancyville" community that exists within my shop, they feel like part of my immediate family.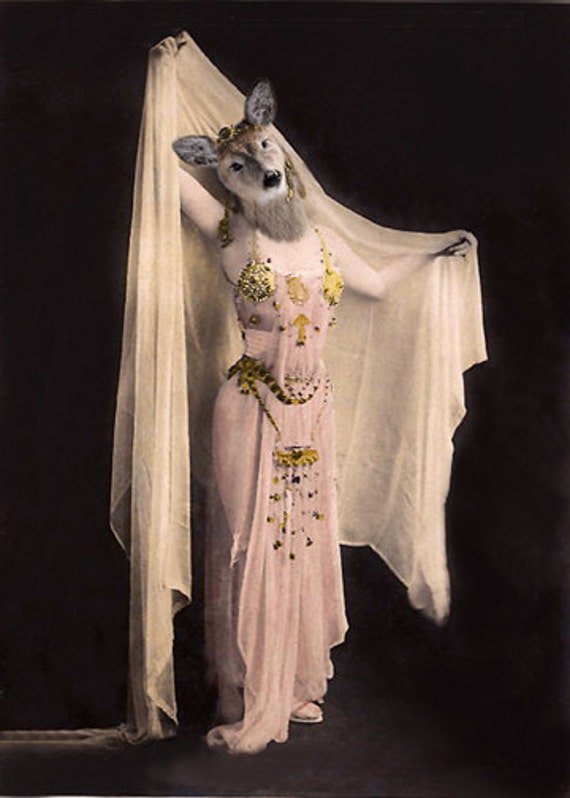 4. How has your business evolved since you first started out?
My business in definitely evolving into wholesale opportunities, a book project mentioned above, and I'm hoping to introduce my work on products as well. With all that's happened during my first year, I'm excited and optimistic about the future of Animal Fancy.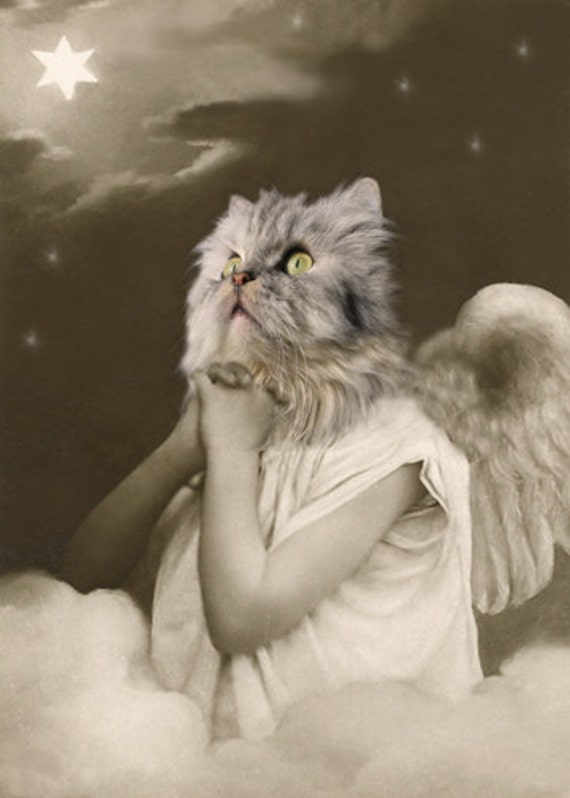 5. What tips do you have for others interested in opening an Etsy shop or starting a small business?
Keep thinking. Even when your mind is blank, keep thinking. I believe with an open mind, and the belief that you are talented, that you do have skills to create something others will pay for, that you have the wherewithal to take the chance and not be afraid to fail, somehow, some way, the pieces will fall into place and the next thing you know, you have a real business doing something you absolutely love. Nothing feels better than knowing that by your own hands, you have brought a bit of joy and happiness into another person's life.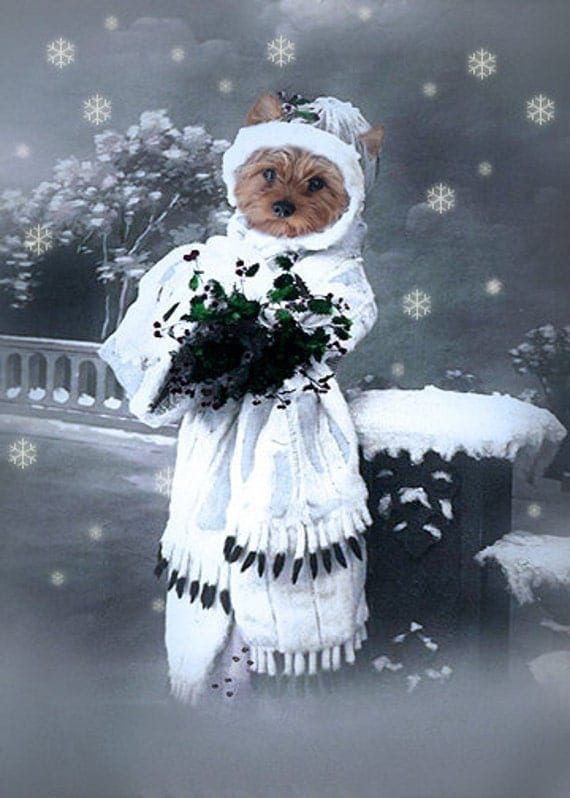 And this one looks like my Bonnie!
6. How do you see your business growing in the future?
I can envision so many possibilities for my business, mainly with getting my artwork on t-shirts, iphone covers, totes, etc. One step at a time is how it will grow. But Etsy offers incredible opportunity, as one never does know who's looking.