Today's interview is with Kim, the owner and designer of Peaches and Pebbles on Etsy. She creates handmade jewelry featuring adorable animal figurines in glass jars, flowers made from book pages, and painted fossils. These pieces are so unique! Read below to find out more about Kim and Peaches and Pebbles.

1. Tell me a little about yourself! What are your hobbies, etc?
I'm a full-time carer for my mum, who suffers from Multiple Sclerosis. While caring for her, I'm provided the opportunity to be creative. I actually want to be a published fantasy writer, and have done since I was 12 - 10 years on and nothing has changed!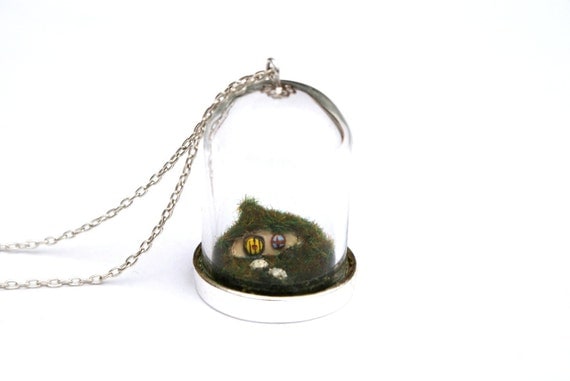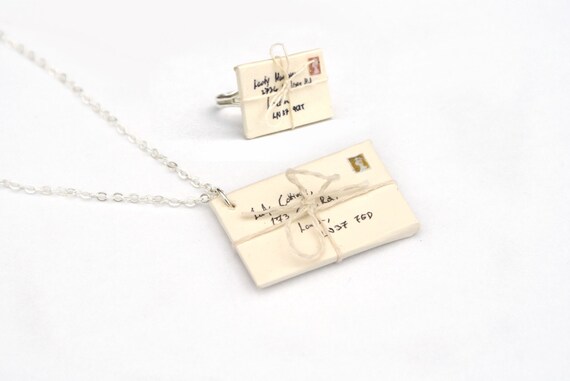 2. Tell me about your Etsy shop. How did you get started in your craft and what made you decide to sell on Etsy? Do you sell anywhere else?
I make whimsical bits and bobs - miniature hobbit house necklaces, foxes in jars, miniature envelope rings and so on. I'm very proud of my shop, and it provides me with the only income I get.
I started by just picking up some clay and having a go at it. I didn't get on exceedingly well at first, but I got some practise in, and once I'd made one thing - one sad, solitary little thing - that I was proud of, I opened shop. I've opened a second Etsy shop for plushy monsters since, using lessons learned from my jewellery - ie, DON'T open a shop with just one item! But I managed to build up from there, and at this point I have somehow managed to create 78 listings.
I decided on Etsy because I had shopped on there before, and I found the environment to be so friendly and encouraging that I thought, at the very least, it wouldn't hurt to try. I have made 113 sales since then and I couldn't be prouder :D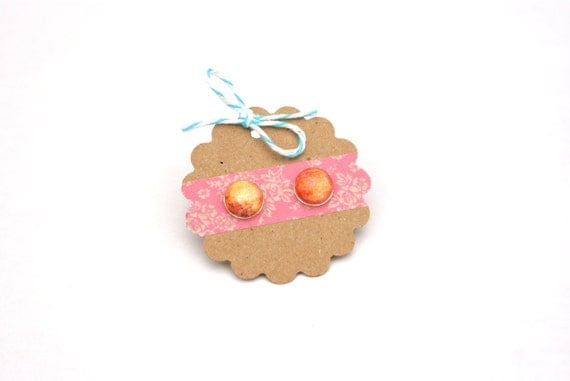 3. What is your favorite thing to create? Where do you get your inspiration? Do you have a favorite listing in your shop?
I get my inspiration at random. Sometimes it comes from something I love, like dinosaurs or nature, and other times it comes from people I know or just a random back-and-forth with someone. My favourite thing to create, though, are the foxes in jars. They're small, so they're a nuisance, but I'm so proud of them when I'm finished! It's also one of my favourite listings. My FAVOURITE, however, are my dinosaur eggshell earrings. They're made from REAL fossilised dinosaur eggshell fragments, over 65 million years old, with a dash of colour. I love them dearly!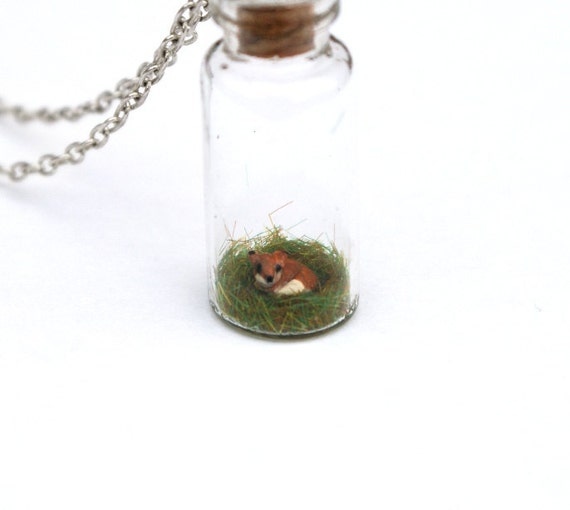 4. How has your business evolved since you first started out?
Well, for one, my shop got bigger. At first I was only using clay, but since then I've branched out into all kinds of different materials - I even have plans for a few screen-printed t-shirts and matching jewellery! I'm very excited about those. But my most favourite moment was starting Ediacara, which is the fossil branch of my jewellery - wearable fossilised eggshells, dinosaur bones, ammonites and so on with a bit of colour - and sometimes glitter! It was an expensive venture, and one that has yet to pay off, but I'm still glad I did it!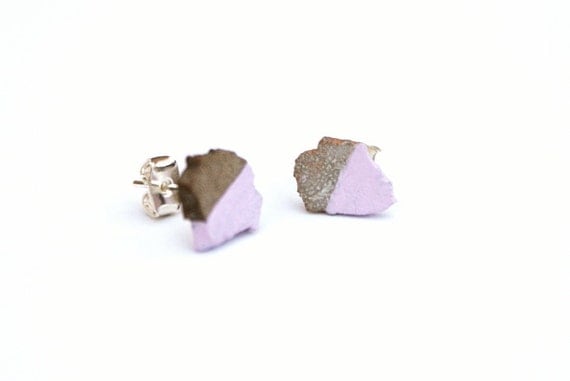 5. What tips do you have for others interested in opening an Etsy shop or starting a small business?
I've been asked this several times, and my answer has always been the same: patience. You cannot expect to sell things on your first week. Etsy is enormous, and it's likely that you can go a month or two without selling anything, even if your stuff is actually genuinely amazing. But I have more to add to that: Planning. Make sure your policies are filled out immediately - I recommend typing them out before opening your shop, to make sure you cover everything in case you manage a sale in your first hour. Stranger things have happened. Also be sure to include all necessary information in listings, especially sizing, and, if it is particularly light or particularly heavy, state that, too.
Also remember you have to spend money to make money, but spend that money WISELY. Don't buy ads on websites that don't suit your product, because little to nothing will come from them.
6. How do you see your business growing in the future?
I daren't believe it will grow further. I know I'll create new items, of course I will, but at this point in time, I don't see what they'd be. I don't want to sell on Etsy for my entire life, but it's certainly fun while I'm doing so, and I have no intention of stopping yet.
Visit the links below to learn more about Peaches and Pebbles!