Today, I'm featuring Olya, the creator behind oBo Creations on Etsy. She designs gorgeous jewelry that is different from anything I've seen before! I've got some of her pendant necklaces bookmarked for Christmas gifts, already!
Read below to learn more about Olya! And click on the photos to be taken to her listings.

Tell me a little about yourself!
My name is Olya (Etsy alias oBo), and I live in Switzerland.
For most of my life I do law and social science and even have a
PhD,
and oh my God, doesn't it sound boring? So one day I started hand painting things and eventually making these cute colorful jewelry which literally turned the colors on in my life! I never thought that this is something I would be ever doing but one day I just started and I could not stop!.
How did you get started on Etsy? Do you sell anywhere else?
As so many Etsy sellers I am on Etsy to do what what I love, to share what I find the most exciting and inspiring. I think this makes Etsy a very special place to buy because this purpose is very different from why most businesses start.
I have recently started selling on craft fairs as well and I can tell you that when I hear that people love what I made it matters so much more than any money they pay!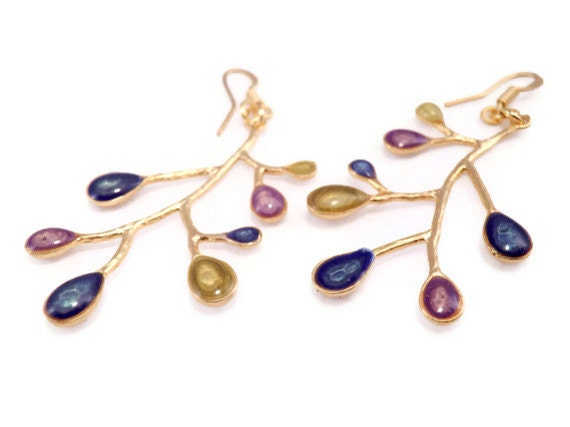 What is your favorite thing to create?
What really fascinates me about my pieces is this magic "dragon skin effect" you can see on top! This comes from the materials and technique I use and it is always different! I once had two pieces that I did together and that looked nothing like each other!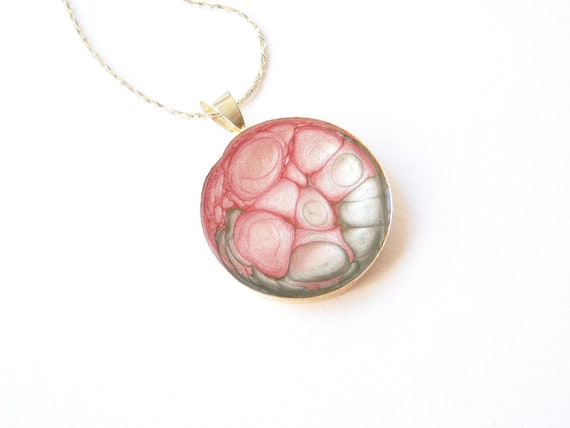 How has your business evolved since you started out?
Starting selling was like opening a door and getting outside. It is huge. There's so much more to it then just making an item! And so much to learn! And as I said, this came naturally for me as a next step in the evolution of having a crafting hobby. Yet once I started I realized it brought a totally different aspect including the things that were hard, very hard actually.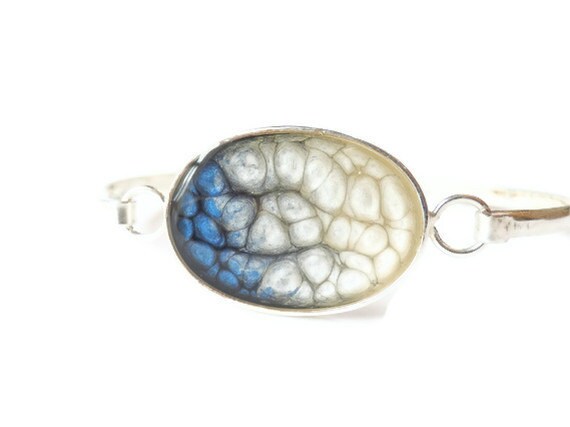 What tips do you have for others interested in opening an Etsy shop or starting a small business?
The best tip I can give is be open minded and accept you know nothing and you have to learn a lot. And give it a lot. But the joy of success is worth it!