This post features Leslie, the owner and designer behind Aunt Matilda's Jewelry Box on Etsy. She specializes in handmade jewelry with a vintage steampunk flair! She has nearly 300 items for sale in her shop, so everyone is sure to find a new favorite piece!
And Leslie has been generous enough to offer a 10% discount off a purchase, exclusive to PrintableWisdom readers! Just use the code "ASHLEY" at checkout! Thanks, Leslie!
Read below to find out more about Leslie and her beautiful shop! (Click photos for links to listings)

1. Tell me a little about yourself! What are your hobbies, etc?
My name is Leslie Kill and I live in Daytona Beach fl. My hobby is beach combing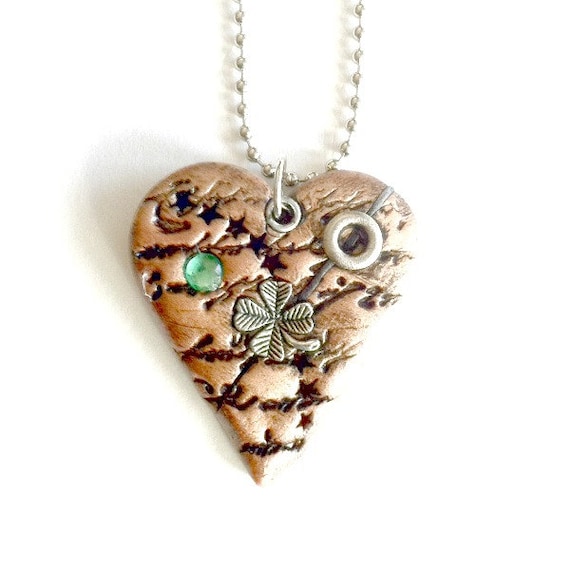 2. Tell me about your Etsy shop. How did you get started in your craft and what made you decide to sell on Etsy? Do you sell anywhere else?
I like to say that I was an artist disguised as a middle school science teacher for 17 years. On the last day of school my principal notified me that for the next year, I would be a reading teacher! So I decided to let my inner artist out and open my own jewelry business. My Etsy shop is called Aunt Matilda's Jewelry Box.
I specialize in Steampunk jewelry. The idea behind the shop is that you are looking through the jewelry box of this eclectic old lady, Aunt Matilda. Each piece is unique and has a story behind it. I also sell at art fairs and festivals throughout Florida.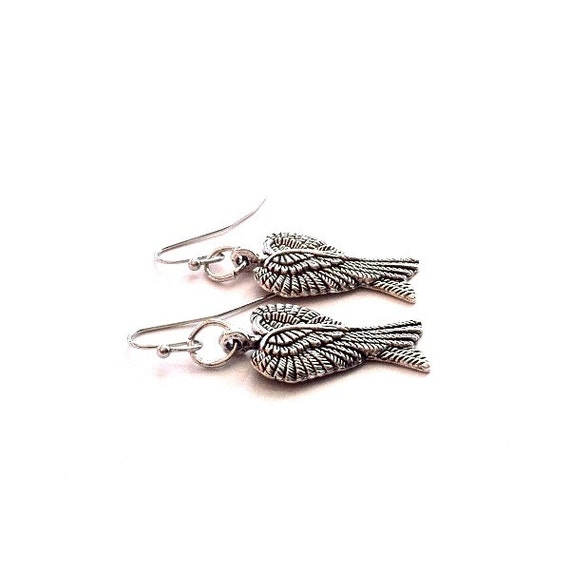 3. What is your favorite thing to create? Where do you get your inspiration? Do you have a favorite listing in your shop?
I like to create my Steampunk necklaces the most. I get my inspiration from the Victorian time period. I raised my children in a Victorian Home in Ohio. During that time I restored the home and filled it with antiques and period reproductions. I like the Victorian attention to detail. The whole industrial movement was new at the end of the Victorian time. Steampunk combines that attention to detail with the geekery of the industrial revolution. To that I add a little whimsy, and that is my formula for art! My favorite listing is My Steampunk Gears Locket because my son actually designed that piece.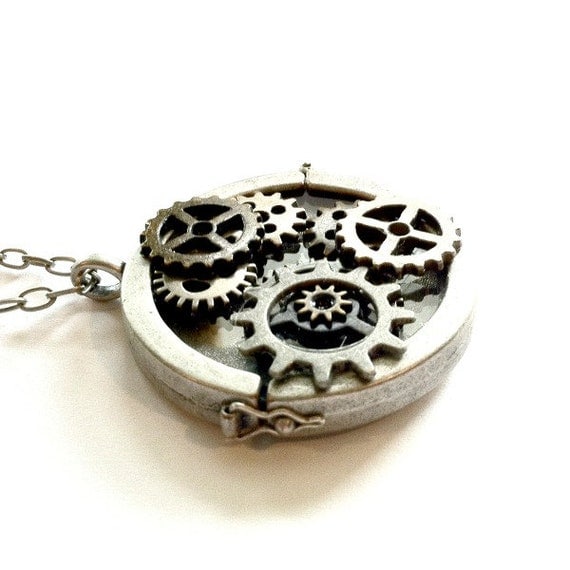 4. How has your business evolved since you first started out?
I started out just making wire wrap earrings, then gradually the Steampunk ideas started creeping in. now they are defining who I am.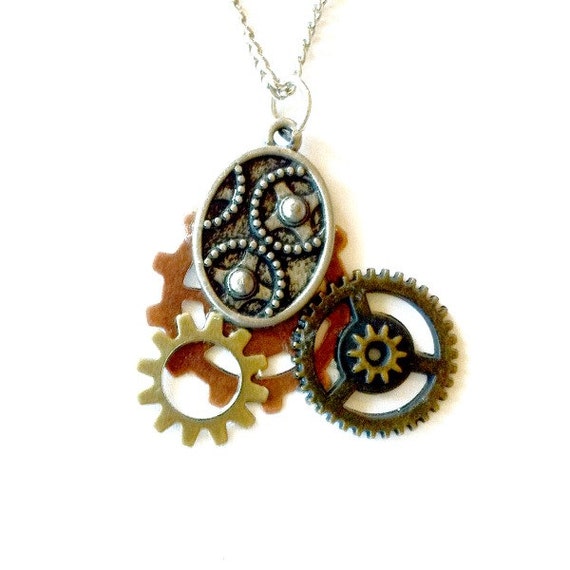 5. What tips do you have for others interested in opening an Etsy shop or starting a small business?
When you have your own business, it is very hard to get time off! I work about 10 -12 hours a day every day. It is hard to stop working, but I love what I do so I don't want to stop. It is not all creating jewelry, a lot of time is spent on marketing and promoting my jewelry. It takes a lot of persistence and it is not for the faint of heart.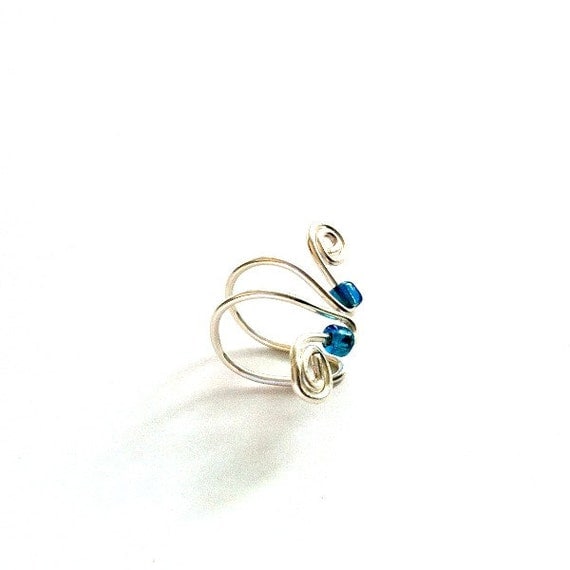 6. How do you see your business growing in the future?
My business is less than a year old and steadily growing. In addition to festivals, I also do home parties. I would like to branch out with my party line and also get my jewelry into stores and boutiques.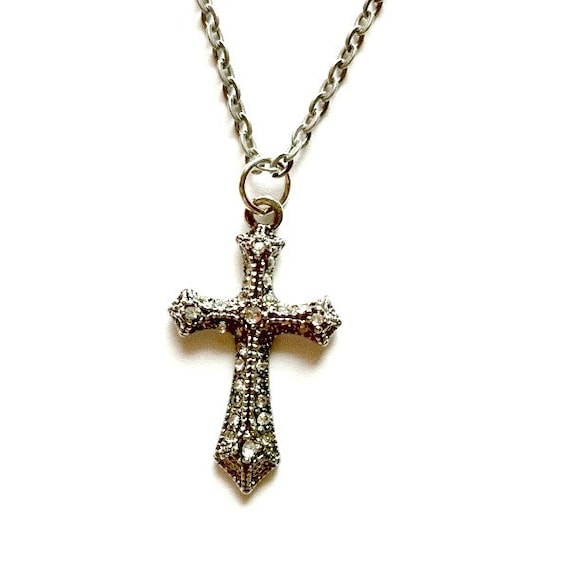 Click the links below to find out more about Aunt Matilda's Jewery Box!